"Mortgage Loan Tips"
Affiliate Program

Help People who are thinking of getting a mortgage


...and get paid!

Attention- If you have a "real estate" or "mortgage" site...
then this program was meant for you!

Provide a valuable service to your customers, clients and visitors by directing them to our site so they can get the best "how-to" information on the net... and make a lot of money at the same time!!
Make 50% on every ebook Sold
through your affiliate link.
You receive email notification every time someone buys through your affiliate link... no guessing or wondering if traffic is buying or not!


Get your affiliate check mailed to you twice a month! - No waiting months and months like other affiliate programs!


Log in any time to check on the amount and status of your commissions!
Our affiliate program is run through
Jim Edwards' eBookFire.com... the web's hottest affiliate site!
Banners

Emails

Ezine Ads

Articles

Pop-up scripts

Graphics

Headlines

Teasers

Receive special, Advanced Notice about new ebook releases before they reach the general public!

You can start selling virtually before anyone else even knows about them... what a competitive advantage for you!!
NEW Affiliate Signup ==> Click Here to Signup NOW!
(Clicking this link will open a new window so you can easily return to this site)
Once you have signed up you will receive access to all our proven tools for selling as many ebooks as you can!
By joining our "Ebook Fire" affiliate program, you also get access to sell our other fine ebooks, software, CD's and other information products, including:
Thanks for signing up with our affiliate program -- we look forward to making a lot of money with you!
To your success,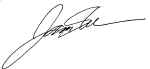 Jim Edwards, Author
"Selling Your Home Alone" (www.fsbohelp.com)
&
The TEN Dirty Little SecretsTM of Mortgage Financing
Have questions?
Guaranteed Response Marketing, LLC
P.O. Box 547, Port Haywood, VA 23138
Phone: 757--715-2157
Click Here To Contact Our Support Team
©1996-2005 Guaranteed Response Marketing, LLC - All Rights Reserved